COMPREHENSIVE SOLUTIONS
FOR SPINAL IMPLANTS
Our spinal implant devices are manufactured to help surgeons maintain the stability of the spine, either by replacing a damaged component of the spine or by providing support in place of a non-functioning component. The spinal products we offer allow for durability and high performance.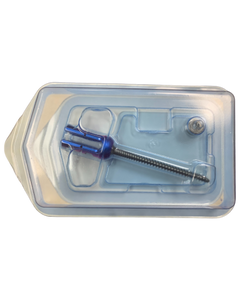 Sterile Pedicle Screw System
View our comprehensive offering of implants and specialized instrumentation for lumbar spinal fixation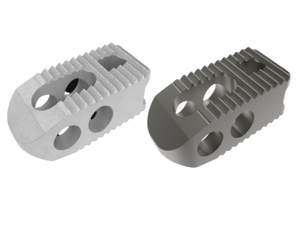 FOCUS-T & FOCUS-TO Lumbar Cages
Featuring  xCELLerate technology, which is a combination of vacuum plasma-sprayed pure titanium coating and a bioactive component to enhance bone growth and implant stability.
OC Medical Devices delivers the highest quality of spine implants with the goal of providing sterile solutions and improving patient outcomes. Our implants are developed directly from the input of surgeons and manufactured with German precision.
SPINE PRODUCTS QUICK CONTACT
Learn more about products from OC Spine